Welcome to RJC AGENCIES LIMITED
Established in 2000, though its MD has worked in the industry since 1990, RJC AGENCIES LIMITED is a UK-based timber agency operating from the British mainland. Yet, with clients and suppliers on several continents, it has a truly global reach.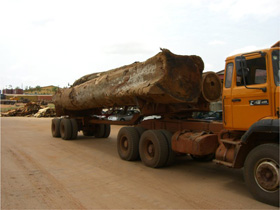 A specialist 'del credere' hardwood agent, it provides rough sawn timber as well as both 'kiln-dried' and 'shipping-dry' timber - together with tropical plywood - principally from West Africa (especially Ghana and Cameroon). It also sources laminated and finger-jointed products including kitchen worktops, mouldings and other semi-manufactured components.
RJC AGENCIES LIMITED also represents Péladeau Lumber Company Inc of Canada, from which it sources Canadian hardwoods, especially maple and cherry as well as both red and white oak.
We also supply walnut, white ash, yellow birch, hard maple, danta, wawa, sapele and more. Clearly potential clients are invited to tell us what they need!
Our customers are all over the world, but at the current time our biggest markets are in the UK and mainland Europe, China and South Africa. However, we also have many clients in Russia, the USA, New Zealand and Vietnam. Many of these partners are long-standing, and we are almost entirely reliant on word-of-mouth recommendations. References are freely available.
RJC AGENCIES LIMITED is a member of the Timber Trade Federation (TTF) and the Association of Timber Agents and Brokers (ATAB). The company is answerable to these organisations so it is therefore obliged to operate ethically, observe their responsible purchasing policies, and to only knowingly deal with legally-sourced timber in order to comply with European Union Timber Regulation (EUTR) legislation.
The facilities on this site enable visitors to evaluate our services and to ask for a quotation or make another enquiry.